Mostar Open 18 & Under
Mostar open 18 & under is an annual international tennis event from the International tennis federation calendar (ITF) hosted by TC Mostar, Bosnia and Herzegovina, featuring junior players from around the world competing in the under-18 age category.
Tennis Club Mostar hosts two such events during September each year, one of which is category 5 while the other is category 3 junior ITF tournament.

Mostar Open 14 & Under
Tennis Mostar Open 14 & Under is a junior tennis tournament from the calendar of European tennis association (ETA) that takes place annually in Mostar, Bosnia and Herzegovina, bringing together young players from around the world to compete in the under-14 age category.

Mostar Futures & Mostar Open Ladies
Mostar Open Futures and Mostar Ladies open are a professional men's and women's tennis tournaments that have been organized by Tennis Club Mostar in the past. Tournaments featured up-and-coming players from around the world who competed for prize money and ranking points, and showcased the club's ability to host high-level tournaments on the international stage. Many of them went on to great success in their professional tennis careers, and it's a testament to the Tennis Club Mostar's dedication to promoting the sport and providing a platform for players to develop their skills.
The Club organized Mostar Open Futures a $10.000 and $15.000nd tournaments while Mostar Ladies open was organized as a $10.000 and $25.000.


Mostar Open Senior
Tennis club Mostar has in the past also organized Mostar Open Senior which is a tennis tournament for senior players, typically aged 35 and above, providing an opportunity for veteran tennis enthusiasts to compete and socialize in a friendly and welcoming environment.

Other Notable Competitions
Tennis Club Mostar also hosted the Davis Cup Europe/Africa Zone Group II match between Bosnia and Herzegovina and Moldova, in which away team won 3-1.
In addition to international tennis tournaments, Tennis Club Mostar also organizes national tournaments in various categories, including singles and doubles for men, women, and juniors, providing a platform for local players to showcase their talent and compete at a high level.
Tennis Club Mostar plays a significant role in recreational tennis as it has a developed network of competitions for recreational players, most notably the "Tennis League of Recreationist Mostar", project that was initiated by young Mostar lovers of white sports with the primary task of awakening tennis and sport in genera in the city on the Neretva. Besides "The Tennis League of Recreationist Mostar", "The Herzegovina Tour" and the team competition "Dalmatian League" is played in TK Mostar.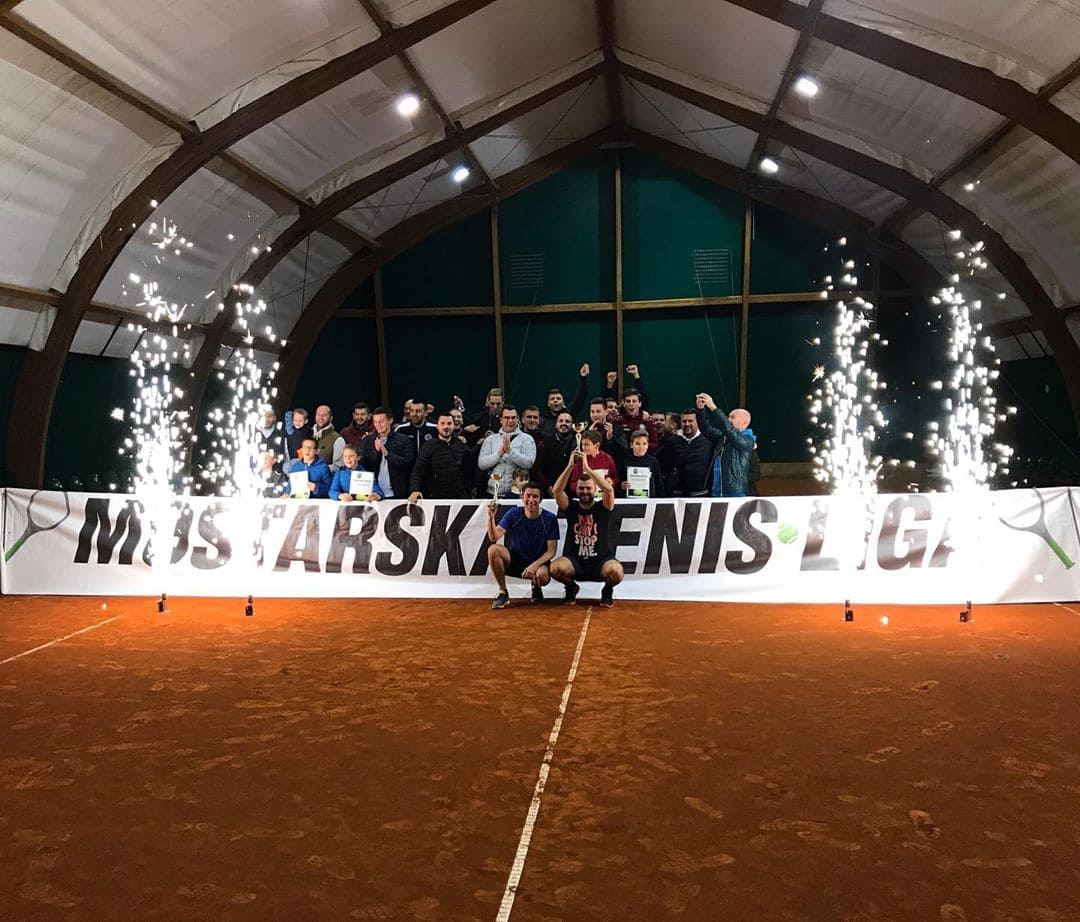 TK Mostar
Most Notable Players
Our tennis club has a rich history of hosting top-level tournaments and providing a platform for rising stars to showcase their skills, with many tennis greats on their way to becoming legends having played tournaments at our club.