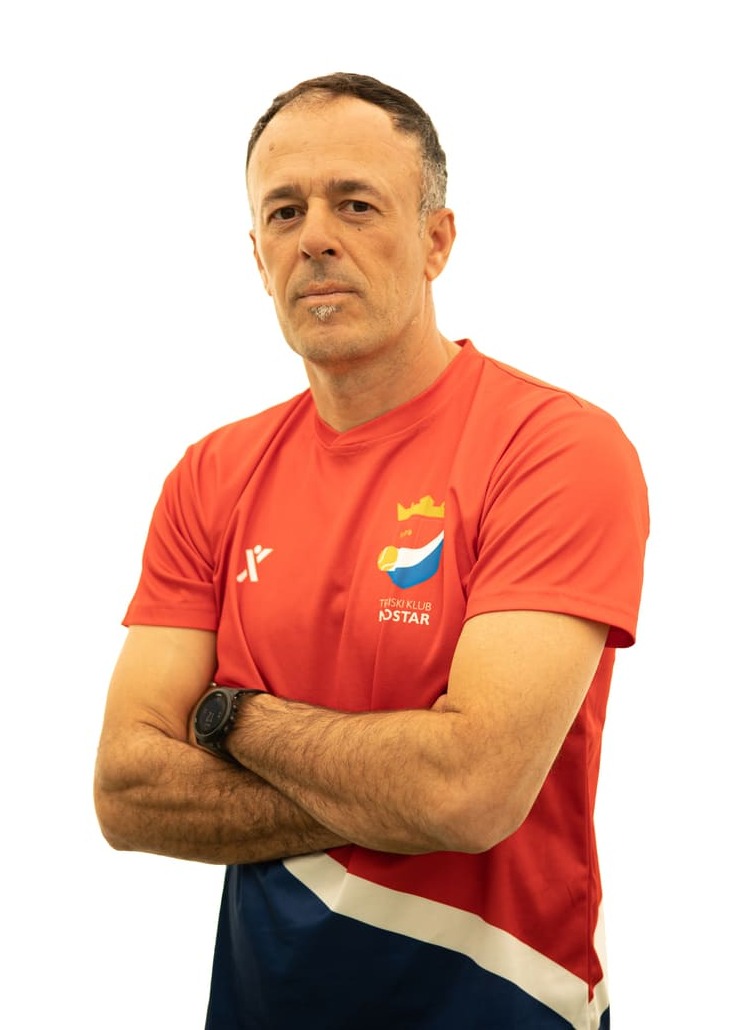 Tvrtko Bulić was born on June 19, 1976, in Mostar. He started his coaching career in 1994. In 1997, he completed a coaching academy in Zagreb and holds ITF licenses for level 1 and level 2 (Coaching Advanced Players course), as well as a higher coaching education from the University of Zagreb. He began working as a coach at TK Mostar in 1996 until 2003 when he continued his coaching career at the Tennis Academy Široki Brijeg until 2010.

He then returned to TK Mostar as the head coach. Throughout his many years of coaching, he has worked with many domestic and international players who were highly ranked on the ETA, ITF, WTA, and ATP lists, most notably Marin Čilić and Nefisa Berberović.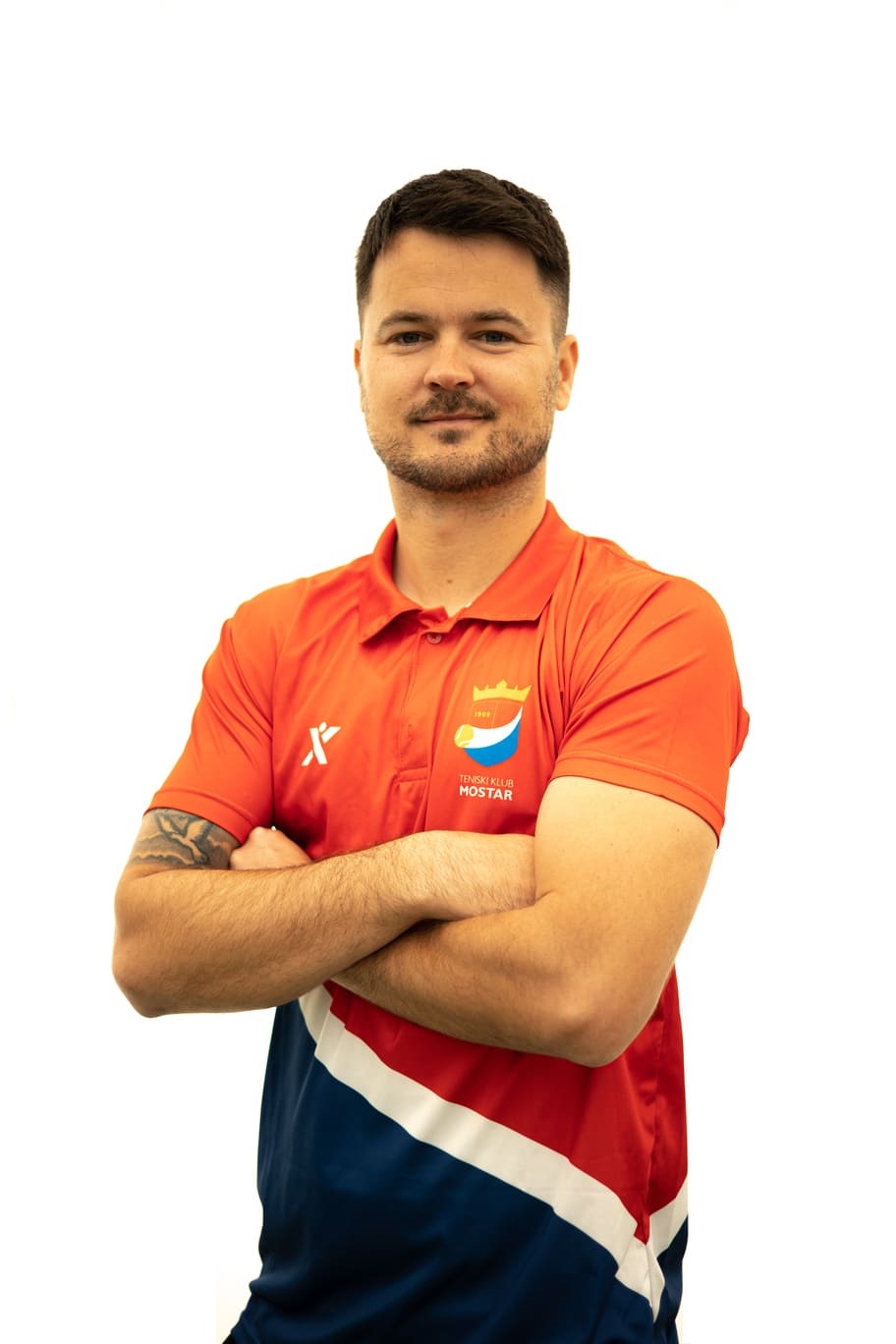 Robert Raguž
Head Of Advanced Program
Robert Raguž was born on September 14th, 1990 and began his coaching career in 2010 at TK Mostar, where he worked for several years as head coach. From 2010 to 2019, he was the coach of the Bosnia and Herzegovina under-16 national team. Since 2020, he has been working as a coach for the Bosnia and Herzegovina Davis Cup team. He was also the head coach at the Chaoda International Tennis Academy in Chongqing, China from 2019 to 2020.

Robert currently coaches Jacob Olar (USA), an ITF junior ranked 220th. He has also achieved excellent results in his playing career, including an NCAA D1 tennis scholarship and being named twice in the Southland NCAA tennis conference's best team. He has also achieved ATP singles and doubles rankings, achieving a career-best of 1355 and 1241, respectively, as well as on the ITF junior rankings where he was ranked at 282.

Robert is also highly educated, holding an MBA in international finance from AUBIH and an ITF Level 3 (Coaching High-Performance Players) license. Since 2022, he has been working as a coach for the ITF/GSPDP program.
Stipe Primorac
Assistant Coach
Stipe Primorac was born in Ljubuški on September 5th, 1985. He graduated from the Higher Sports School at the University of Mostar. He has been actively playing tennis since the age of nine in Ljubuški. He competed in all age categories at the national championships of Bosnia and Herzegovina and later Croatia (12&U/14&U /16&U /18&U). His best placement in Bosnia and Herzegovina was number 3 in the 16&U and 18&U categories.

In his career, he played Futures 10K tournaments and one ATP Challenger tournament in Međugorje. He started his coaching career in Široki Brijeg (2004-2011), as an assistant coach and hitting partner. As a tennis coach (2011-2012), he worked in the "National Tennis Center" in Zagreb. Later, he continued his career in China. From 2013 to 2016, he worked in Beijing at the "New Champion Academy" with the best young players in the 12&U/14&U /16&U /18&U categories. After that, he worked in Shenzhen from 2016 to 2019 with the best young female juniors from China in the U18 category.
From 2019 to 2022, he worked at the "Riedlingen" tennis club in Germany.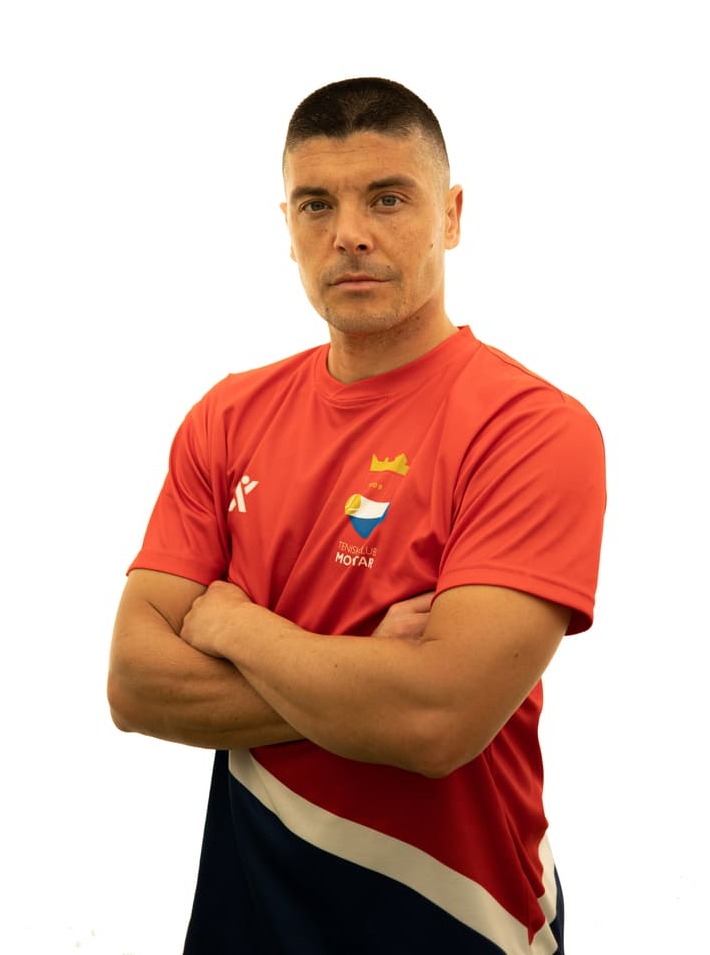 Toni Krešić
Assistant Coach
Toni Krešić was born in Mostar in 1985 and started playing tennis at the age of 6. He spent two years at the Match Ball Bra tennis academy in Italy and competed in 12&U to 14&U, 16&U, and 18&U tournaments, as well as international ETA and ITF tournaments. He graduated from highschool and the Faculty of Kinesiology in Mostar. Recently, he completed the international ITF Level 1 coaching license in Sarajevo. Krešić has extensive experience in working with all levels of player experience, from beginners to international level competitors, as well as working with male and female players with ATP and WTA points. He is currently working as an assistant coach.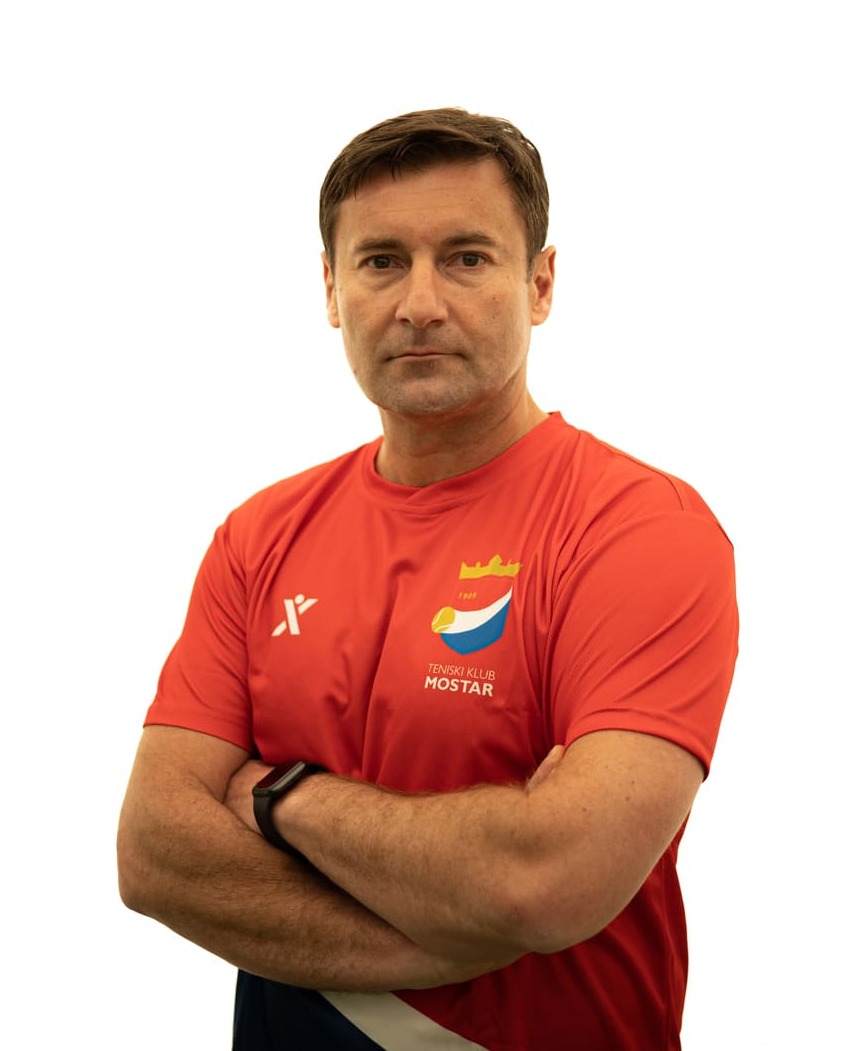 Boris Babić
Assistant Coach
Boris Babić was born on August 19, 1977. He started playing tennis at the age of 7 and competed in junior tournaments in all categories, with his most notable ITF appearances being at the Orange Bowl, Edie Herr, Casablanca, and Mexico. In his professional career, he achieved an ATP ranking of 782. He was a member of Jugoslavian national junior team as well as member of Davis cup selection. From 1997 to 2001, he studied and played Division 1 tennis at the University of South Florida. After retiring, he obtained his coaching license. In his coaching career, he was the Fed Cup team captain and junior team captain for Bosnia and Herzegovina. He served as the head coach at TK Mostar from 2004 to 2007.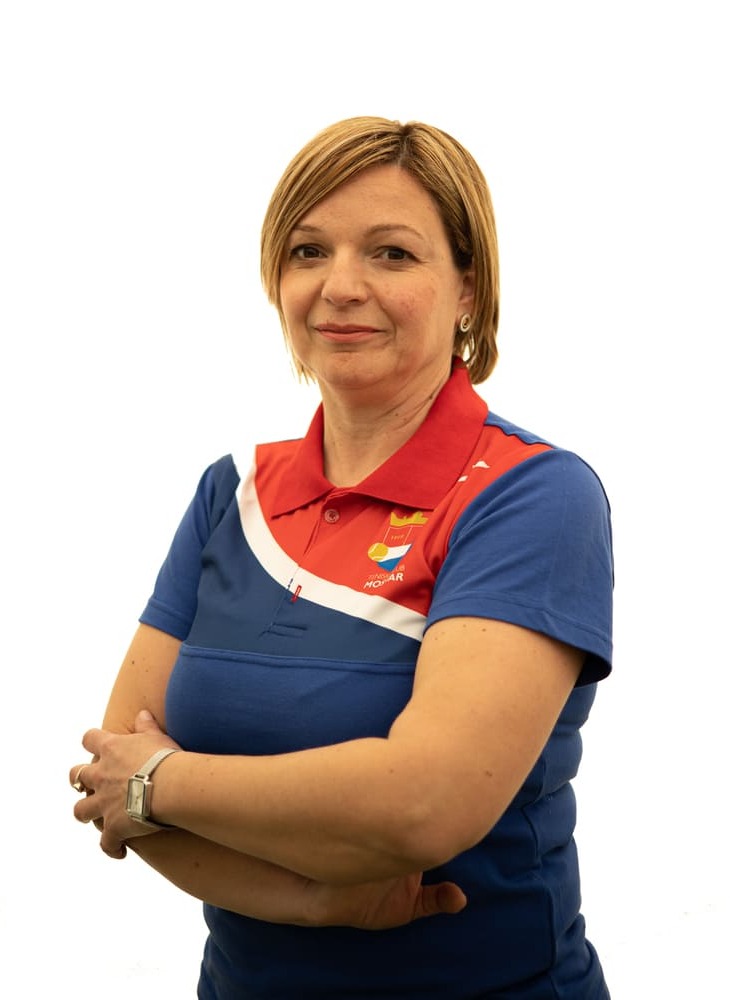 Renata Prce Antunović
Tennis School Coordinator
Renata Prce Antunović, born in Mostar in 1978, started her tennis career at TC Mostar at the age of 7 and participated in numerous tournaments 12&U to 14&U in former Yugoslavia. After completing high school, she graduated from the Law Faculty of the University of Mostar and in 1997 finished the Coaching Academy in Zagreb, after which she further developed as a tennis coach at Tennis Club Mostar. Since 2001, she has been a licensed ITF level 1 referee and has officiated at WTA tournaments such as Bol Open and Mostar Open. Today, she is a member of the TK Mostar Assembly and responsible for working with beginners at the tennis school.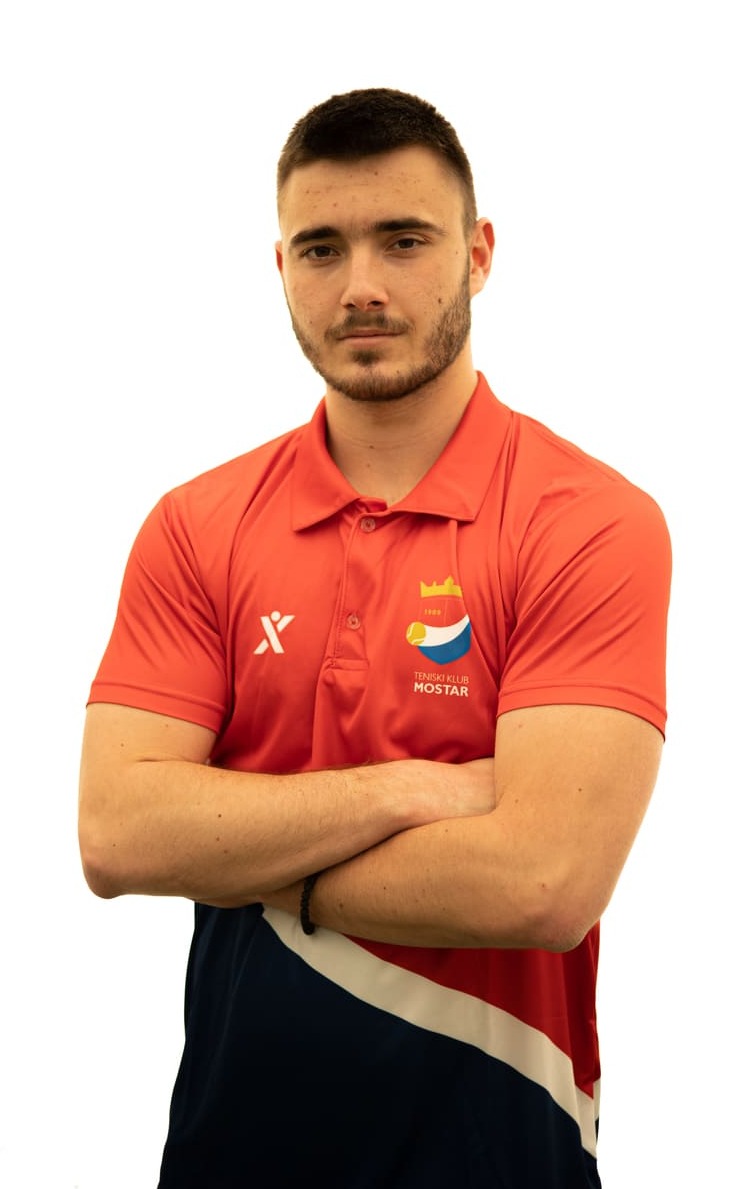 Aleksa Babić
Assistant Coach
Aleksa Babić was born on June 10th, 2004 and started playing tennis at the age of 8. Throughout his career, he has gone through all junior selections and competitions in age categories ranging from 12, 14, 16, and 18 years old. Currently, he is ranked 5th in Bosnia and Herzegovina, while he is at the 1600th position on the ITF ranking list for players under 18. Since 2021, he has been a licensed referee for ITF level 1, while from 2022, he has become a licensed coach for ITF level 1 as well. In addition, he works as a hitting partner for ITF, WTA, and ATP players.